I can't believe my little man is THREE now! It seems like only yesterday when he was born. It was such a happy, exciting but scarey time. I can hardly believe how much joy and happiness he has brought to our lives these past three years. It's really hard to fathom. I can't imagine my life wthout him.... but yet we lived without him for so long!
We had a big day on the day of his birthday. Lots of family came over (we have a huge family!) and a great time was had by all.
Nelson and Caleb (or as Nelson says "Cabey")
Birthday Boy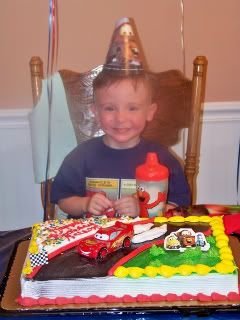 He got WAY too many gifts!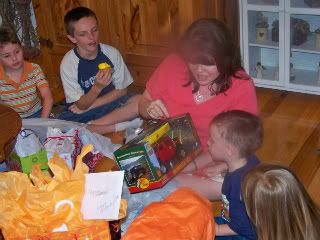 Our happy little family...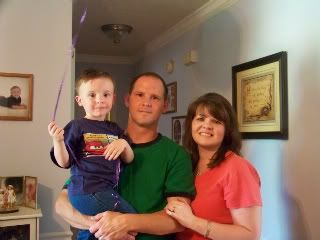 Nelson and all the cousins....
That same week we had his Three year pictures done. I thought they turned out great. Here a few of my faves...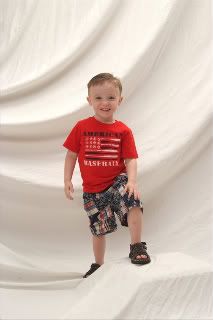 We are going to Gatlinburg and Dollywood this weekend (staying w/ my great Aunt Helen) so I will have lots more of pics to share!!!